Coaches

Andy Stewart – Head Coach
Andy Stewart spent five years working as assistant coach for the Perth Wildcats (2009-2014). He won two NBL Championships and helped the team make four Grand Final appearances.
Stewart is a product of West Australian basketball, during his time coaching Lakeside Lightning, he won four championships, five coach of the year awards and has made the league's grand final an impressive seven times. He has also been Lakeside Lightning's Director of Coaching WABL since 1995 where he won two coach of the year awards and an amazing 20 junior WABL championships.
Stewart was also the head coach of the Athletes in Action Australia team from 1996 – 2005, the assistant coach of the WA men's under 20s state team, the head coach of the women's under 20s state team and the head coach of the Men's SBL tour of Indonesia in 2011.
He was named the Department of Sport and Recreation's High Performance Coach of the Year in 2011 and 2012, as well as Community Coach of the Year in 2010.
In 2014 Andy was named the SBL's Chief Commissioner after many years serving as an SBL Commissioner and Basketball WA Board Member.
In his first season in charge of the Lynx, Stewart was named WNBL Coach of the Year in 2015/16, after leading the team to a second place finish and an appearance in the Grand Final series.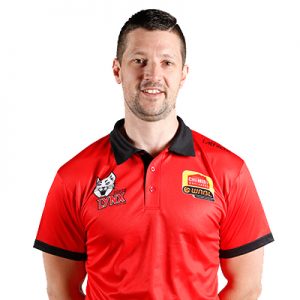 Ryan Petrik – Assistant Coach
Ryan Petrik was appointed Andy Stewart's assistant in June 2015.
Petrik is the head coach of WSBL side the Rockingham Flames, where over the past seven seasons he has taken his side to two Grand Finals, winning the 2014 Championship.
He was named WSBL Coach of the Year in 2012. Petrik was also the head coach of the WA women's under-20s team, leading them to a silver medal at the National Championships in 2014.
Prior to this, Petrik spent four seasons as an assistant coach for Rockingham's men's team.
On top of this he has spent several seasons assisting Perth Wildcats coaching staff under both Rob Beveridge and Trevor Gleeson.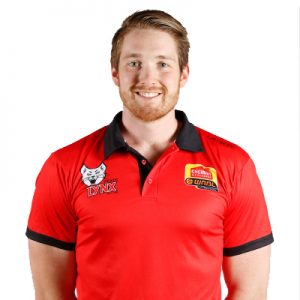 Darrell Morgan – Strength and Conditioning Coach
Darrell Morgan was appointed Perth Lynx strength and conditioning coach in August 2015.
A former development player with the Perth Wildcats, Morgan brings a player's perspective to the role, and arrived at the Lynx with a vast wealth of experience in the strength and conditioning field.
Morgan was the high performance manager and director of coaching at the Pakenham Warriors Basketball Association in Victoria, and was previously the strength and conditioning coach at Lakeside Lightning in the SBL and Peel Thunder FC in the WAFL.
Morgan's main focus with the Perth Lynx is teaching movement as a skill, with an emphasis on strength, agility and resilience.