Official Partners
The Perth Lynx would like to formally thank and recognise the support of their Official Partners.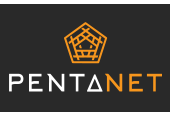 PENTANET
Pentanet is Perth's own high-speed internet provider. Started almost two years ago by a group of committed friends, our passion was to bring Perth's internet up to speed and offer true local customer service.
Today, our rapidly expanding wireless network covers most of Perth whilst our NBN fixed line service is available throughout all of WA.
Our customers love our fixed wireless plans which offer speeds up to twice as fast as the NBN, and our super competitive NBN packages.
They also love being able to call up and speak to one of our friendly customer support staff right here in Balcatta instead of a call centre overseas.
Whether you own a business, are a homeowner, or gamer, Pentanet offers super competitive internet packages right for you.
Get Perth Powered Internet from Pentanet and never speak to an overseas call centre again.
 Website:pentanet.com.au   |  Email: info@pentanet.com.au  |  Phone: (08) 9466 2670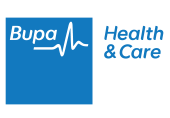 BUPA
Bupa is a diverse health and care group which has been committed to a purpose of longer, healthier, happier lives for close to 70 years.
In Australia and New Zealand, Bupa supports more than 6 million customers through a broad range of health and care services including health insurance, dental, optical, and medical visa services.
Bupa's goal is to collaborate with community and commercial partners to deliver meaningful health & care programs and outcomes.
We are committed to building outcomes with organisations such as the Perth Lynx who share the same values and are focused on bringing positive change to the lives of all Australians.
Website: bupa.com.au

SKG RADIOLOGY
SKG Radiology has the largest network of radiology locations in Western Australia, including community locations and major hospital sites.
​Our team of specialised Radiologists, qualified technical and support staff, are committed to providing a high level of clinical service and diagnostic accuracy to our referring doctors and patients.
SKG Radiology provides a comprehensive range of imaging services including General X-ray, Dental Imaging, Ultrasound, Mammography, Bone Densitometry, Fluoroscopy, Interventional, Multi-slice CT, Nuclear Medicine and Magnetic Resonance Imaging.
Website: skg.com.au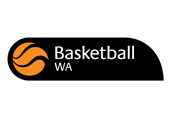 BASKETBALL WA
Basketball is established as the sport of choice for Western Australians and that Basketball is seen as a vehicle for social good, impacting lives through achievement of social, sporting and community goals. Our mission is to continue to grow and develop the game in all forms, so as to provide the highest possible positive impact on the lives and health of Western Australians.
Website: basketballwa.asn.au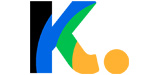 KEYSTART
Keystart is a proud Major Partner of the Perth Lynx, helping to promote equality and empowerment and providing young females with positive, aspirational role models and a genuine career pathway for female basketball players to realise their dreams.
Keystart is also the official Presenting Rights Partner of the Perth Wildcats & Perth Lynx School Holiday Camps and After-School Clinics, playing an important role in the clubs community program and encouraging healthy active participation amongst young WA children.
Website: keystart.com.au