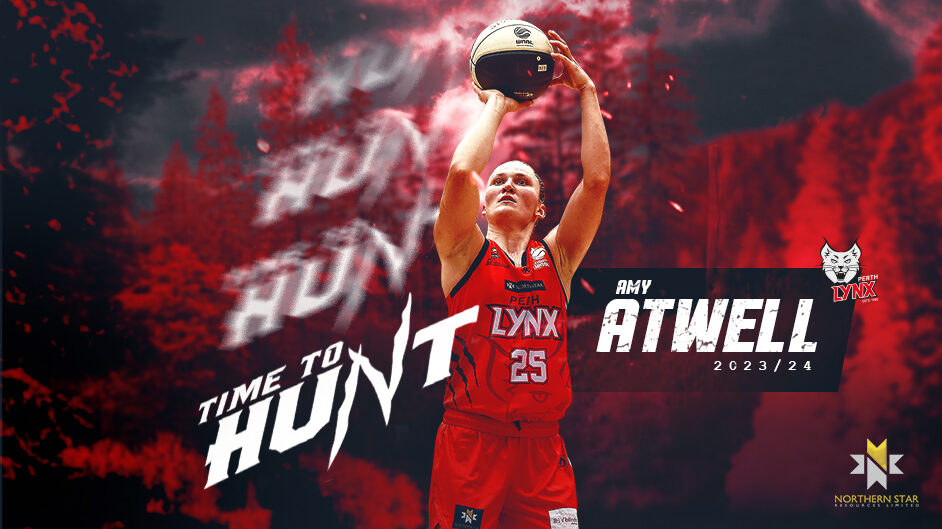 May 19, 2023 | Perth Lynx news
The Perth Lynx organisation are thrilled to announce the signing of talented WA young gun and 3×3 Gangurrus player, Amy Atwell to the roster for the upcoming 2023/24 Season.
Atwell played her first season with the Perth Lynx in 2022-23 and made an instant impact averaging 13 points, 4.8 rebounds and 1.3 assists. A prolific three-point shooter, Atwell showed what she could do in a breakout game vs Melbourne Boomers on the 29th January 2023 with 27 points and 3 rebounds.
Taking her game to the next level, Atwell was included in the extended Opals squad for the 2023 Asia Cup and 2024 Olympics, and recently competed at the FIBA 3×3 Women's Series in Wuhan for the Gangurrus.
Atwell has spent her offseason playing for the Bendigo Braves in NBL1 South where she is averaging 19.8 points, 7.2 rebounds and 1.6 assists.
Atwell hails from South Perth and played her junior basketball at the Willetton Tigers before moving to the USA to play for the University of Hawaii where she was awarded the 2021/22 Big West Conference Player of the Year Award, averaging 17.8 points and 6.9 rebounds a game and recorded the all-time scoring record for career three-pointers.
On her decision to re-sign with the club Amy said, "I am incredibly excited to be coming back to the Lynx this season. I couldn't pass up the opportunity to play in front of friends and family again. I am also excited to continue to grow my game and take the next step in my career with the coaching staff and support staff we have in Perth."
"I loved my time in Perth last season and can't wait to get back there and get to work."
Head Coach Ryan Petrik said, "The entire organisation loved having Amy back home last year, and showed real match-winning abilities on multiple occasions. Amy clearly has size, length, and floor spacing ability which makes her dangerous every second she's on the floor. We can't wait to see what she can do with a year of pro experience under her belt."
The Perth Lynx roster for Season 2023/24 includes: Amy Atwell.
END
For more information:
Samantha Macpherson
Samantha.devine@basketballwa.asn.au