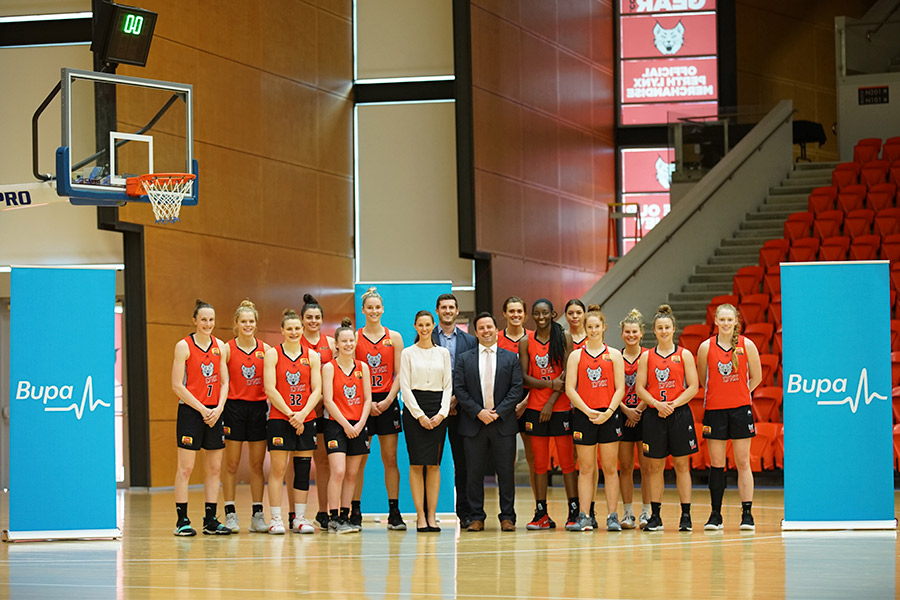 October 18, 2018 | Perth Lynx news
Perth Lynx have joined forces with health and care provider Bupa in a new partnership, which will benefit Perth Lynx fans as well as the wider Western Australian basketball community.
The community-focused partnership – #communitylynx – will support grassroots basketball clubs in WA and focus on encouraging women of all ages to support and play basketball.
Jason Rose, Regional General Manager for Queensland and WA said Bupa is always looking to strengthen community links to help benefit the health and wellbeing of their customers.
"We wanted to increase our community presence in Western Australian and know that basketball is one of the most popular sports in participation and attendance," said Mr Rose.
"Through this new partnership with Lynx, we want to help bring families together and help encourage people of all ages to get involved in community activities."
Clinton Byrne, Head of International & Corporate Partnerships in Western Australia said it is a great opportunity to highlight the importance of inclusion for women in sport.
"This opportunity is a further extension of Bupa's commitments to women's sport," he said.
"Bupa's purpose is driven by helping people live longer, healthier, happier lives and this partnership will be a great way to support women and grassroots basketball and offer exclusive opportunities to WA communities."
Perth Lynx CEO Troy Georgiu said he was thankful for the new partnership with Bupa.
"Our women are amazing role models for young women, and especially in being able to educate them on the importance of dreaming big, working hard and living a fit and living healthy lifestyle," he said.
"We're very thankful to Bupa for getting behind the Perth Lynx, Women's basketball and Women's sport in Western Australia."