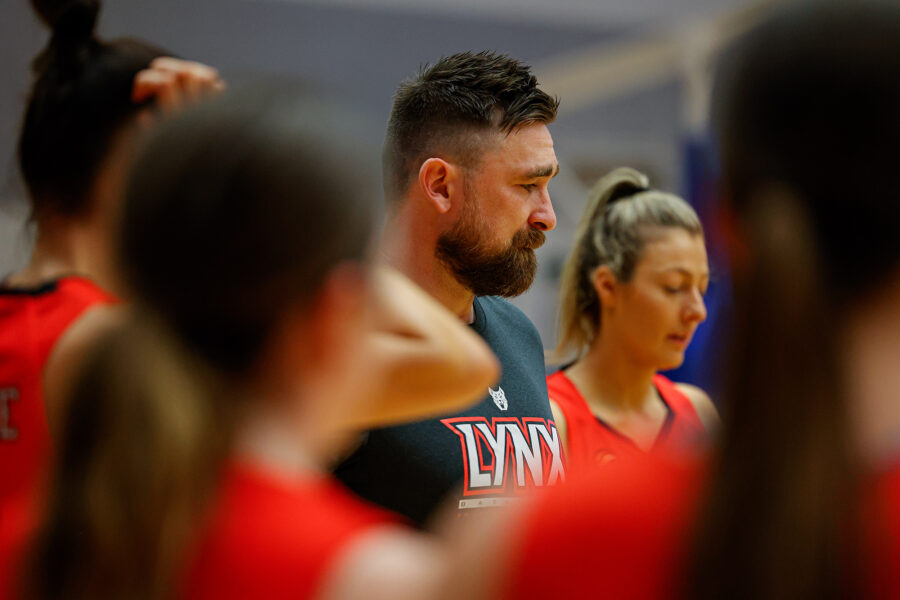 December 9, 2021 | Perth Lynx news
Brad Robbins is no stranger to the Perth basketball community, a member of the Perth Wildcats Championship winning team in 2010; he then co-captained the team for the 2010/11 season, leading them from the front to another playoff appearance. This is his first coaching role in the WNBL and he reflects on the experience so far.
What are you most looking forward to this season?
Working alongside professional athletes and being a part of a professional program.
How does the group look after numerous weeks of pre-season?
The girls have worked hard in the pre-season, they are in great shape and are itching to play.
What has been the biggest challenge so far?
The biggest challenge has been the uncertainty of the schedule. Planning training sessions, planning for time away from family and friends have all been difficult to manage given the circumstances we find ourselves in over in the West.
What has been the biggest difference between playing and coaching?
As a player, when things aren't going your way, there are several things your can do to try and change the situation. As a coach, I can't get out onto the floor. At times it feels like all you can do is cross your fingers.
Is there a player/players that have surprised you?
I watched Marina all off season and was impressed. After seeing her in "real life", I didn't realise she was such a good passer.  Her ability to thread the needle or find the right pass is elite.
Don't forget to register to attend our FREE Open Training & Autograph Session on Friday 10th December – 3PM.