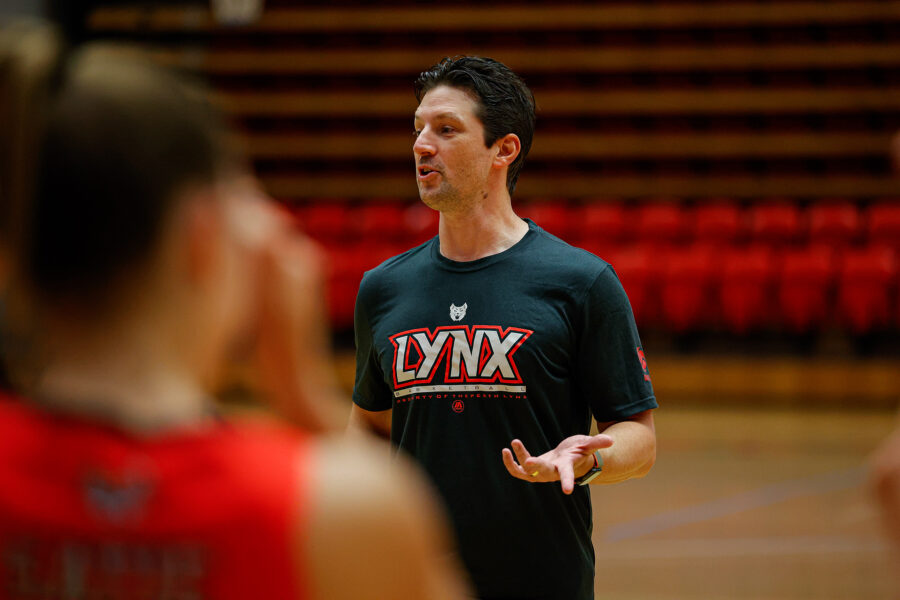 December 14, 2021 | Perth Lynx news
In his second season as Head Coach of the Perth Lynx, Ryan Petrik reflects on the journey so far.
What are you most looking forward to this season?
Playing in front of our home crowd for the first time in almost 2 years. I know every team has a home-court advantage, but with the time zone change, plus the added distance of teams getting to Perth, we think the Perth home game has an added layer of difficulty attached to it.
How does the group look after numerous weeks of pre-season?
Yeah it's been a really interesting one, as I think up until this week, we've not been able to get more than 6 of our top 11 players on the floor at the same time. Just really random injuries and unavailability, but that's the world we live in right now. The last week and a half, they've looked fantastic, to the point we think we'd be ready to play tomorrow if we had to, even whilst we work Jackie and Marina into the program.
What has been the biggest challenge so far?
As I said earlier, at one point, our top 5 playmaking guards were all out with injury/ quarantine/ etc, all at the same time. So running the style of play we have, without those 5 guards all missing at the same time, was an odd one, but it's also fast-tracked the development of a few of our DP's and train on players, which will add to our depth as those starting guards come back into the fold
Which imports are you most excited to see?
I know you want me to pick rival imports, but the answer has to be our own two. We made a bee line straight for both Marina and Jackie for a reason and had a GM good enough to secure their services, so our two imports are it. Plus the added layer of the fact that they played together and won a NCAA championship together. Now they're reuniting at the professional level; I really can't wait to see what they can in this competition.
Is there a player/players that have surprised you?
Surprised probably isn't the right word because we signed everyone here for a reason. We've been thrilled to see the continued development of both Ash Isenbarger and Emma Clarke. We think this particular system suits Ash's game well, and she doesn't have to bash and crash down low like a traditional big; she can step out and space the floor and play from the perimeter a bit more. And Emma looks an inch taller and longer, seemingly every session we have. She's a modern-day wing, who's longer and better defensively than people think.