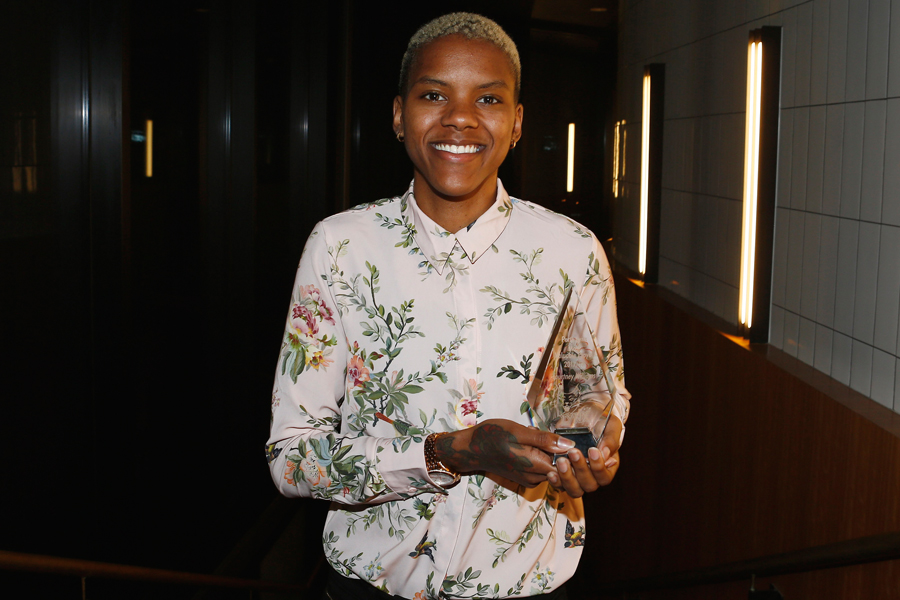 January 19, 2018 | Perth Lynx news
Superstar guard Courtney Williams has been named the Perth Lynx Most Valuable Player for the 2017/18 WNBL season.
The 23-year-old averaged 21.7 points, 6.5 rebounds and 4.0 assists per game, and featured in the WNBL Team of the Week a league-leading seven times.
Williams led the Perth Lynx is scoring and rebounding, while also ranking second in assists and steals (2.2 per game).
The American superstar scored in double-digits in every game this season, including 13 games with 20 points or more, and consistently brought the Red Army to their feet with her world-class jump shot.
Sami Whitcomb received the Perth Lynx Best Defensive Player award for the second year in a row.
Having led the WNBL in steals for the third consecutive season (2.6 steals per game), the Lynx co-captain also averaged 17.2 points, 5.2 rebounds and a career high 4.4 assists per outing, and capped off her remarkable season with yet another appearance in the WNBL All-Star Five.
Alison Schwagmeyer received the 2017/18 Coaches' Award for her phenomenal efforts on the training court throughout the season.
Schwagmeyer made her WNBL debut this season, playing one game as an injury replacement, but it was her effort and intensity at training where her impact was best displayed, with the 27-year-old consistently setting the tone for the Lynx throughout the season.
Amanda Dowe was named Most Improved Player, having flourished down the stretch of the Perth Lynx season.
Dowe led the Lynx in offensive rebounding (2.9 per game), and was a key contributor throughout the WNBL Finals.
2017/18 Perth Lynx Award Night Winners
Most Valuable Player – Courtney Williams
Best Defensive Player – Sami Whitcomb
Coaches' Award – Alison Schwagmeyer
Most Improved Player – Amanda Dowe