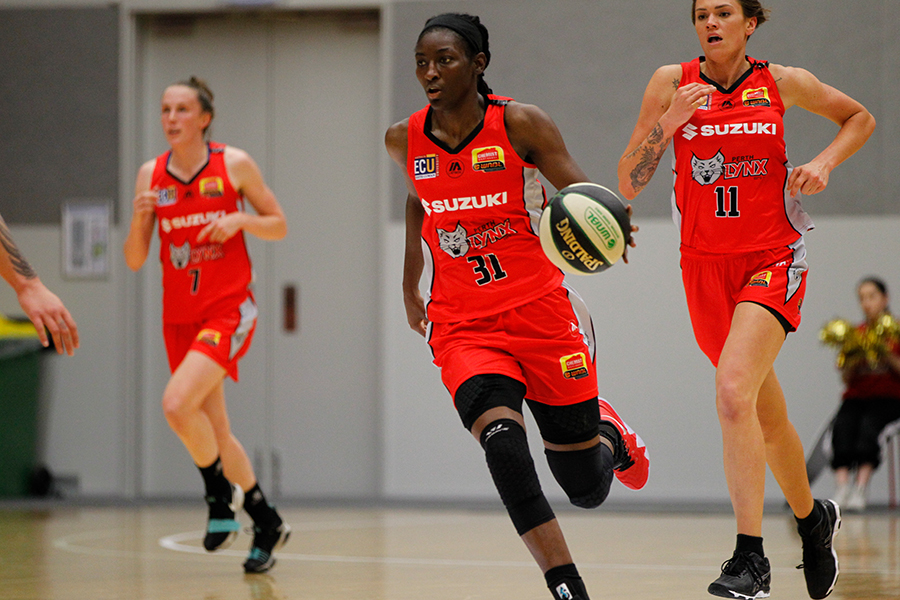 November 24, 2018 | Perth Lynx news
The Perth Lynx had their biggest victory of the season with a 113-67 win over the Sydney Uni flames in Sydney on Saturday night.
Perth tallied the biggest score of the WNBL season so far to claim their seventh win, after a disappointing loss to Melbourne last week.
Asia Taylor led all scorers with 27 points, seven rebounds and two steals, with an efficient 64 percent shooting performance.
Ali Schwagmeyer returned to the lineup after missing one game due to injury, and scored 19 points, seven rebounds and three assists.
The dominance from the Lynx allowed Schwagmeyer to ease back into action, who only played 22 minutes.
The Lynx built a 20 point lead in the second quarter and didn't let their foot off the gas, extending their lead to 48 points at one stage.
Kayla Steindl was everywhere with 16 points, seven rebounds, three steals and only missed two of her shots.
In only 23 minutes, Brittany McPhee scored 21 points, and grabbed five rebounds.
The Lynx will now return home to Perth for a Friday night game at Bendat Basketball Centre against the UC Capitals.
Tip-off is at 6:30pm WST. Get your tickets here. 
Perth Lynx 113 (Taylor 27, McPhee 21, Schwagmeyer 19)
Sydney Uni Flames 67 (Tupaea 14, Graham 14, Smart 12)