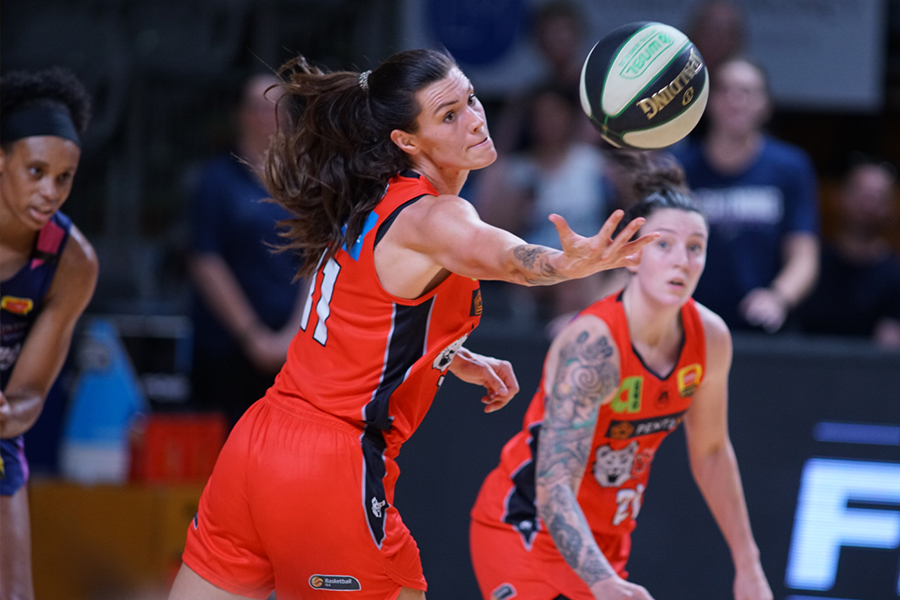 January 30, 2020 | Perth Lynx news
The Perth Lynx have been defeated in a 74-75 thriller at the hands of the Adelaide Lightning, in their penultimate game of the season.
In a see-sawing contest, there were multiple lead changes in the final quarter, with the Lynx losing the advantage with 1.21 remaining.
A late jumper from Ariel Atkins gave the Lynx hope, but a game-saving offensive rebound secured the result for the finals-bound Lightning.
The Perth Lynx were without wing Alison Schwagmeyer-Belger for the contest.
Atkins and Katie Ebzery scored 16 points each, while Nadeen Payne came away with an 11-point, 10-rebound double-double.
Lauren Mansfield and Marena Whittle both had double-digit scoring nights while Maddie Allen was huge on defence, finishing with 15 rebounds and three blocks.
Brianna Turner was outstanding for Adelaide, with 16 points and 24 rebounds.
Perth's final game of the season is on Saturday against the Melbourne Boomers.
Watch live on Fox Sports from 4pm.