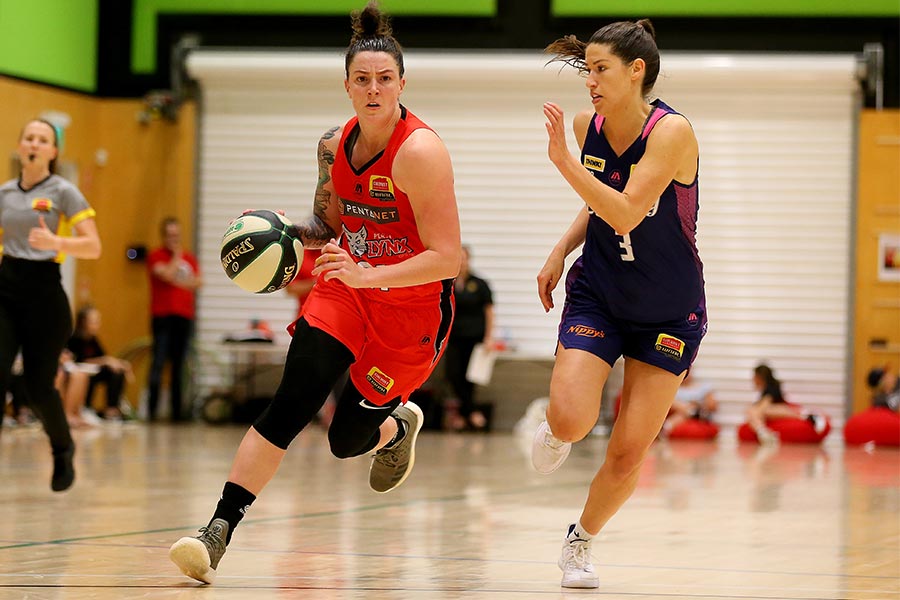 September 21, 2019 | Perth Lynx news
The Perth Lynx have fallen to the Adelaide Lightning 54-64 in Game One of the Pre-Season Series in Mandurah.
The Lynx came out firing in the first quarter, with Imani McGee-Stafford claiming the first points of the game, and her first points in Lynx colours. Playing limited minutes, she finished with eight points and seven rebounds, giving us a little taste of what we can expect to see from her this season.
Marena Whittle was impressive across the board for the Lynx and finished with 10 points, five rebounds, three assists and two steals.
Alison Schwagmeyer-Belger worked hard at both ends of the court, managing a team-high 13 points and a game-high six steals.
The Adelaide Lightning stepped it up a notch in the final quarter, holding an 18-point lead with three minutes to play in the game.
Five quick points from Whittle and a three-pointer from 16-year old Emma Strelein helped reduce the final margin to 10 points.
Despite the loss, Maddie Allen's defence pressure was outstanding for the Lynx.
She finished with 11 rebounds, five blocks, two steals and a handy seven points.
"We're just trying to work out some kinks, figure out each other as a team but I think we played hard," said Allen.
"I think we've got to work on our plays, we've got some defensive stuff we need to work on but really just feeling each other out today."
The Perth Lynx take on the Adelaide Lightning tomorrow night at Bendat Basketball Centre for Game Two of the Pre-Season Series.