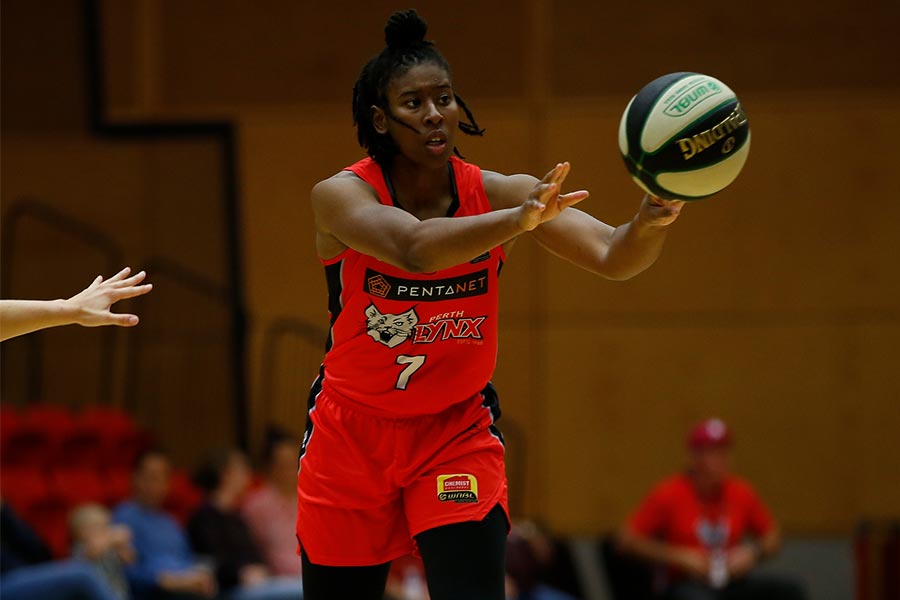 November 3, 2019 | Perth Lynx news
The Perth Lynx have fallen to the Townsville Fire 88-93 in an overtime thriller at the Bendat Basketball Centre.
It's the Lynx third overtime game of the season, and they haven't come away with the win in any.
Coach Andy Stewart said in all three they had their chances to win it in regulation.
"It's not like we've battled to get back into the game. They've came at us and squared it up. We had the ascendency in each game and we've given it up."
Perth led by as much as 15 points earlier in the game.
Alison Schwagmeyer-Belger top-scored for the Lynx with 23 points, including five made threes.
Ariel Atkins was impressive on debut with 19 points, seven rebounds and four assists.
The Lynx lack of height was exposed as they were out-rebounded 48-32.
"We are getting crushed on the boards and it's an issue that we have tried to deal with in every single training situation that we've had," said Stewart.
"Tonight we gave away 14 offensive and had 21 defensive so they had 40 per cent of the boards at our end. That makes it hard to win."
The Lynx were without their star centre Imani McGee-Stafford.
Abby Bishop was dominant for the Fire with 31 points and 11 rebounds.
Perth will now regroup ahead of Saturday's home game against Sydney Uni Flames.
Perth Lynx 88 (Schwagmeyer-Belger 23, Atkins 19, Whittle 13)
Townsville Fire (Bishop 31, Cocks 22, Madgen 14)