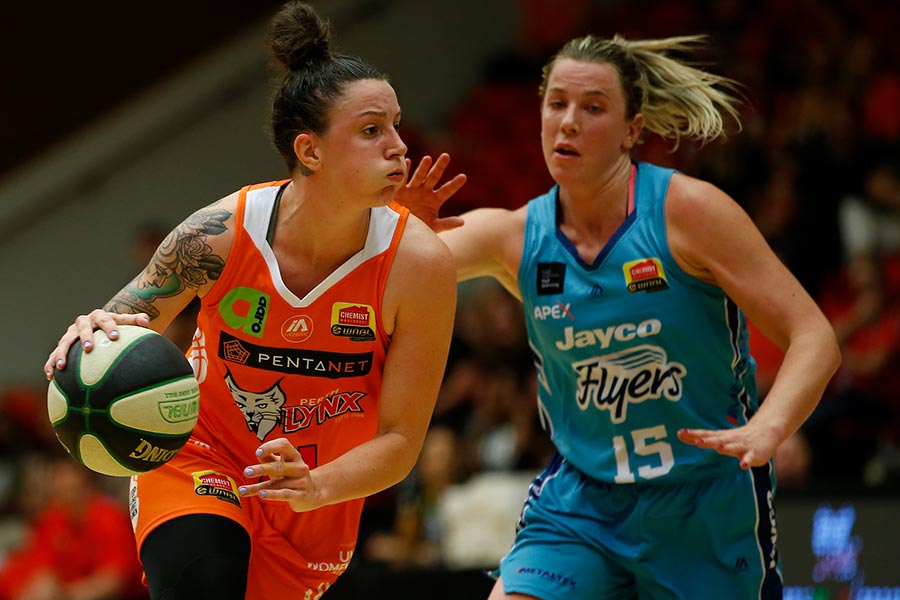 November 29, 2019 | Perth Lynx news
The Perth Lynx have suffered a disappointing home loss to the Southside Flyers, falling 82-68.
The home side struggled to get points on the board for the first five minutes of the game and from that point on were never able to work their way into the lead.
Andy Stewart was scathing of his team's performance.
"Pathetic. One of the most disappointing games I've been involved in," he said.
"I don't think we dived on the floor once to get a possession. We shot 50 per cent from the free throw line. There's juniors that shoot better than that. Most juniors shoot better than that. We gave up seven offensive rebounds at the start of the game.
"The 50-50 balls. They went 70-30 tonight. We didn't generate the possessions we should out of scraps.
"Tonight, we did not fight hard. It's incredibly disappointing."
Alison Schwagmeyer-Belger top-scored for the Lynx with 16, with the majority coming in the first half.
Maddie Allen battled hard against the Flyers tall timber to finish with eight rebounds.
Katie Ebzery also had eight boards.
Marena Whittle finished with 14 points including three triples from three tries.
The Perth Lynx now face a tough road double against the Adelaide Lightning and Melbourne Boomers.
Perth Lynx 68 (Schwagmeyer-Belger 16, Whittle 14, Ebzery 14)
Southside Flyers 82 (Cole 21, Russell 16, Mitchell 15)