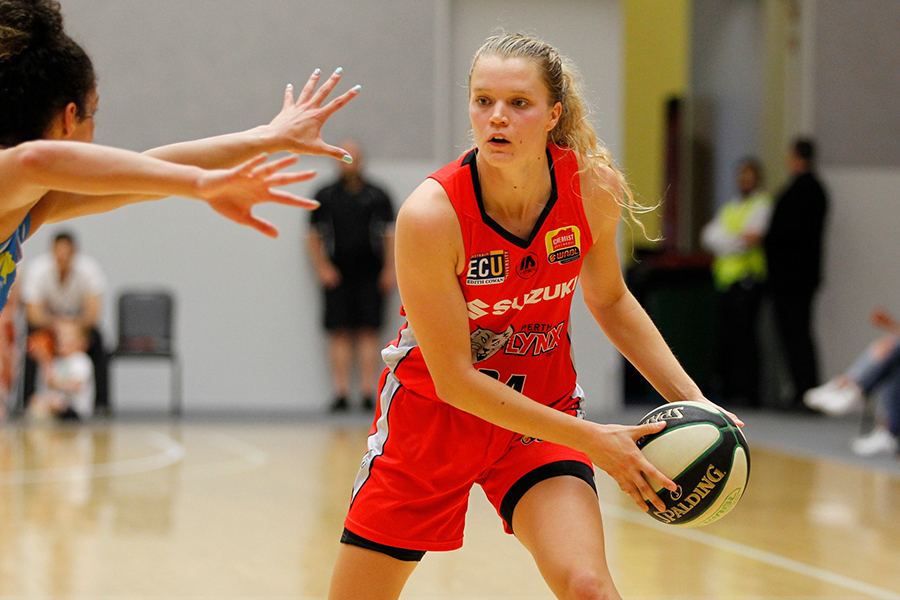 January 25, 2019 | Perth Lynx news
The Perth Lynx have fallen to the UC Capitals in game one of their best-of-three semi-finals series in Canberra, on Friday night, 76 – 95.
With a slow start, the Lynx only scored 16 points in the opening quarter, and the Capitals carried a dominant 12-point lead in to the second term.
Perth came out firing in the second quarter, and stunned Canberra with a 27-10 term to give them a five-point lead into half time.
The momentum swung back to the Capitals in the third term, where the Lynx struggled to lift the lid on the rim.
The game finished with a tight fourth quarter, but the lead proved to be too much for the Lynx to get over.
Coach Andy Stewart sees the game as a missed opportunity, after playing so well to close out the first half.
"It's disappointing, we had an excellent second quarter, and we were playing so well, but we missed a bunch of opportunities," he said.
"The start of the third was a concern, and we lost the game right there and then," he said.
Brittany McPhee was the bright spark for the Lynx, scoring a team-high 25 points off 11-16 shooting, to go along with her eight rebounds.
McPhee knows the team can make the right changes to bounce back after tonight.
"We'll make some adjustments, learn from it and we'll do better next week," she said.
The Lynx will travel home for a must-win game two on Thursday night, 31 January at Bendat Basketball Centre.
Tickets are available here.
Perth Lynx 76 (McPhee 25, Schwagmeyer 13, Steindl 10)
UC Capitals 95 (Nurse 31, Mitchell 24, Griffin 18)