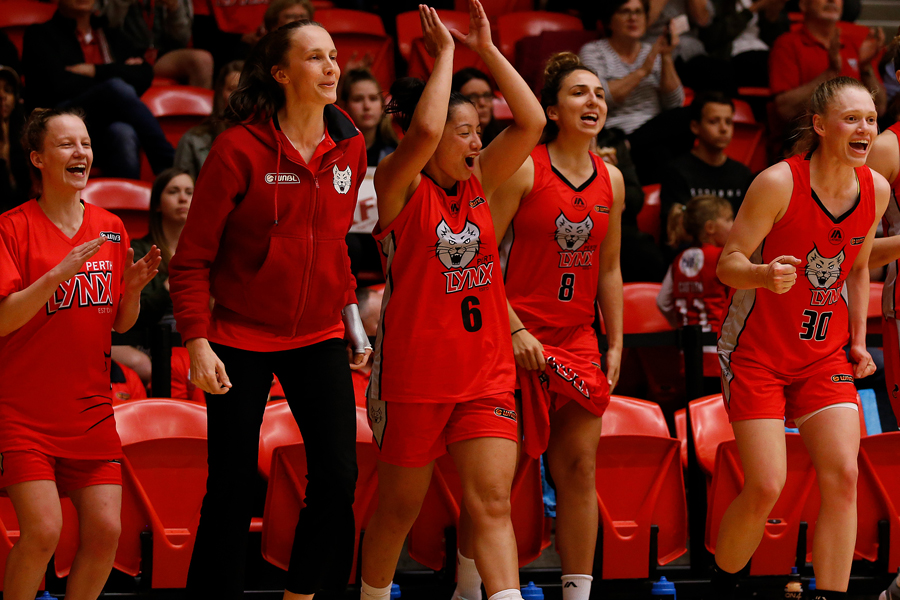 November 13, 2017 | Perth Lynx news
The Perth Lynx have roared up the WNBL ladder in recent weeks, with a fast-paced and sacrificial style of play driving the team's resurgence.
Having fought their way back from a 0-3 start to the season, the Lynx now hold an even 4-4 record, and will look to continue their fine form as they enter a grueling stretch of travel.
"Everyone has everyone's back, that's what it's about," said Lynx forward Alice Kunek.
"It's a pack mentality, it's a sacrifice that we're making."
"When you have that confidence in one another, teams are not going to be able to score against you."
Throughout their four consecutive home victories, the Lynx have found a visible sense of freedom on the floor, with the team consistently highlighting their enjoyment of the fast-paced, hard-running game style.
"This style definitely fits my game, I'm loving it," said star guard Courtney Williams.
"Defending hard and rebounding hard always gets your offense going."
"The group is meshing well, and we're only going to keep improving."
 "I haven't been part of a team that's this much fun," said Kunek.
"We're putting in the work, when we all play that style of game where we all play for one another, it's just fun."
Head coach Andy Stewart affirmed his players' sentiments after the team's victory over the Townsville Fire.
"You can see they're adopting the game style, the commitment is there, the atmosphere is there."
"Sami Whitcomb, just then, said 'This is so much fun, and this could be special".
"It feels like everybody, the whole 15 in the squad, has adopted what we're doing and is committed."
The Perth Lynx hit the road this week to take on the Bendigo Spirit, before returning home for a date with the Sydney Uni Flames on Sunday 19 November.
Tickets are on sale now.