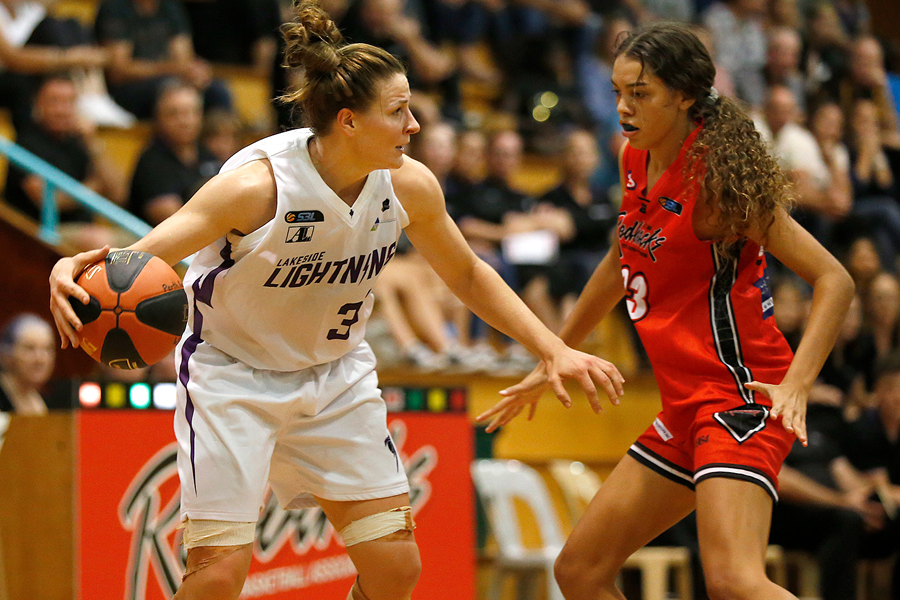 March 19, 2018 | Perth Lynx news
Round one of the SBL season is in the books, highlighted by several standout performances from members of the 2017/18 Perth Lynx team.
Alison Schwagmeyer, the reigning SBL Most Valuable Player, opened her season on Friday night with a dominant showing for the Lakeside Lightning, tallying 25 points and 10 rebounds.
Schwagmeyer's efforts saw the Lightning defeat the Perth Redbacks, despite strong outings from Redbacks pair Kayla Standish (18 points, nine rebounds) and Mikayla Pirini (18 points, four rebounds).
Izzy Miotti tallied 21 points and eight rebounds, as the Cockburn Cougars started their campaign with a victory on Friday night.
Saturday's action saw Sami Whitcomb make her debut with the Willetton Tigers, who she will represent before heading to the WNBA.
Whitcomb, a three-time SBL MVP, scored 34 points, pulled in 14 rebounds, adding five assists and five steals, as the Tigers cruised to victory.
Toni Farnworth and the reigning champion Perry Lakes Hawks faced a Grand Final rematch with the Mandurah Magic to open their season, with Farnworth notching six points, five rebounds and four assists in a losing effort.
On Sunday, Alex Ciabattoni fell just shy of an impressive triple-double, with the Kalamunda Eastern Suns guard tallying 20 points, eight rebounds and seven assists.
The Suns defeated the South West Slammers, 93-84, despite Georgia Denehey's 12 points, six rebounds and four assists for the Slammers.
Overseas, Natalie Burton continued her winning ways with Herner TC, tallying four points, seven rebounds, three blocks and two steals in her seventh consecutive victory in Germany.
New Perth Lynx guard Lauren Mansfield also extended her winning streak Poland, scoring eight points and adding 12 assists to help Energa Torun to their seventh straight victory.