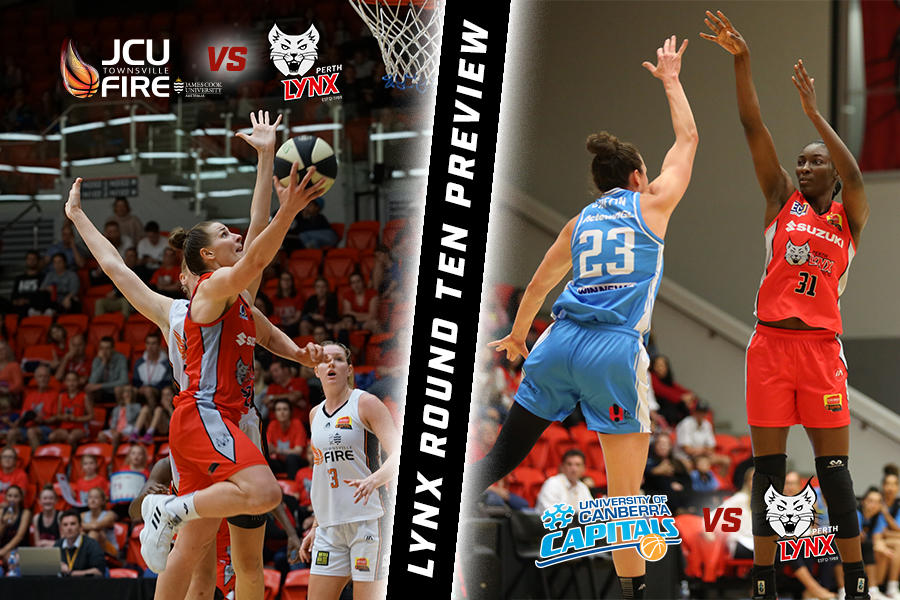 December 14, 2018 | Perth Lynx news
The Perth Lynx are on the road for a double header against the Townsville Fire and the UC Capitals.
The first stop of the road trip is tonight in Townsville, as the Lynx take on the Fire who have lost three of their last five games.
Perth are coming off a loss to Dandenong last week, and coach Andy Stewart knows their effort and defence have to get better to beat a good team in Townsville.
"I feel like we were pretty poor in our transition defence, so we need to improve that," he said.
"Our overall effort was also sub-par to what the girls expect of themselves."
Townsville will be making a game-time decision on their leading scorer Suzy Batkovic, after missing one game with a neck injury.
Stewart said the Lynx will prepare as if they're playing a full strength team, who are desperate for a win.
"Our game plan won't change much, we're planning for Suzy to be on the court, and play our game," he said.
The Lynx will then fly to Canberra to play the Capitals less than 48 hours later.
Canberra will also have double-header this round, playing the Lightning in Adelaide tonight.
The Capitals' 5-7 record currently has them third on the ladder, but a win tonight in Adelaide can put them in second position.
Perth have won both matchups with Canberra this season, but it will be the first time playing on the Capitals home floor.
Stewart said the game will likely be physical like the last two matchups with Canberra, but their only focus will be on trying to get the win.
"I think most players just go out there and play their game, and play as hard as they can," he said.
With two games, and multiple flights in such a small window of time, Stewart understands the importance of recovery, and how they treat their bodies.
"Recovery is a big part of what we do, we're very focused on what we're eating, drinking, and how we're sleeping," he said.
"Anything that we can possibly think of we implement, so we are as good as we can be 48 hours later."
You can follow the live stats against the Fire here. Tip-off is at 5:00pm WST
The game on Sunday against the UC Capitals will be broadcasted on Fox Sports 505 and SBS at 12:00pm WST.