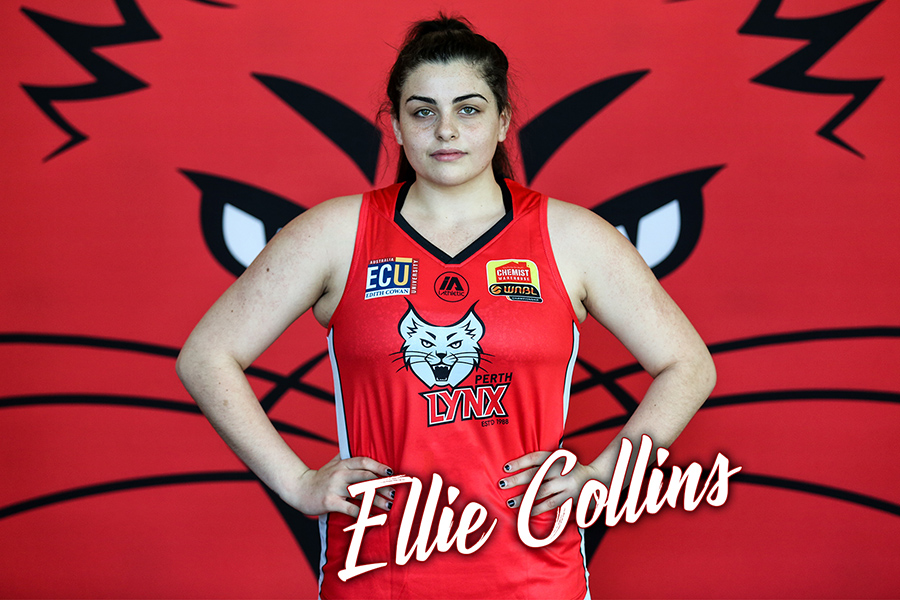 September 3, 2018 | Perth Lynx news
The Perth Lynx have secured the signature of Tasmanian forward/centre Ellie Collins, ahead of the 2018/19 Chemist Warehouse WNBL Championship.
Collins, 182cm, is set for an important role in the team's front-court rotation, bringing both interior defence and long-range shooting to the team.
"I feel blessed to have been given this opportunity to be a part of the Perth Lynx," said the Tasmanian.
"A few of my past teammates have played with the Lynx, and I have heard nothing but great feedback about the professionalism and culture of the club."
The 19-year-old most recently played for Launceston, alongside new Lynx teammate Lauren Mansfield, helping the Tornadoes to the SEABL Grand Final with a season of career best output in multiple areas.
Collins scored a team high 26-points in the Grand Final, finishing the year with averages of 16.3 points, 8.8 rebounds, and 1.3 blocks per game.
She shot 46.1 per cent from the field, including an impressive 45.0 per cent from three-point range, and finished in the league's top five for rebounding.
"Having watched the Lynx play, their game style has always been attractive and fun to watch, so I am excited to be a part of it.
"As it's my first season in the WNBL, I am excited to be a part of the team's style of play and learn from more experienced athletes.
"It will be nice to have a familiar face around; Loz (Lauren Mansfield) is an amazing point guard to play with, and it will be great to play along side her at this level."
The Perth Lynx begin the Chemist Warehouse WNBL season on Saturday 13 October – memberships are on sale now.