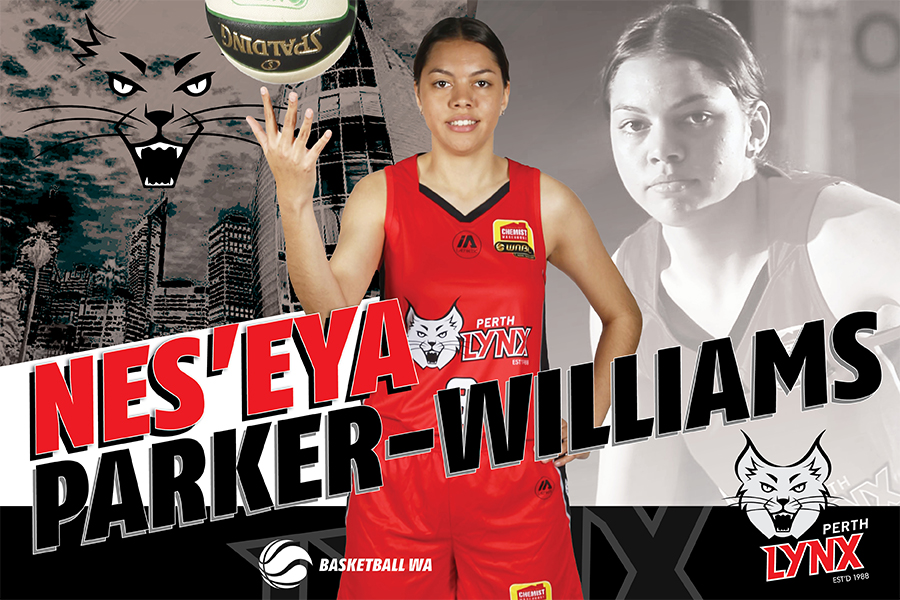 July 9, 2020 | Perth Lynx news
Exciting West Australian prospect Nes'eya Parker-Williams has committed to the Perth Lynx for the 2020/21 WNBL season. After making her WNBL debut for the Lynx at just 17, and suffering from a lack of opportunity at times last season, both the Lynx and Nes'eya believe this could be the season she makes her mark on the WNBL.
When she did take the court in 2019, Nes'eya made the most of her opportunities. She starred for the Apunipima Australian Indigenous Basketball All Stars Women's at the 2019 International Indigenous and Cultural Basketball Tournament while impressing Lynx fans with her smooth shooting and ability to secure a rebound.
Perth Lynx Head Coach Ryan Petrik was thrilled with addition of yet another versatile player to the roster, believing both the Lynx and Nes'eya will benefit from his new style of Lynx gameplay.
"Nes'eya is a really nice size, she can play multiple positions and can really shoot the basketball."
"Everything about her game fits in with what we want to do, we think she's ready to make a leap this year."
In addition to looking forward to playing for Ryan, the abundance of Opals experience on the Lynx roster was welcome news to Nes'eya.
"It's been great to be able to play with Katie, to be able to keep doing that and also add Darcee and Sami to the team is really exciting."
Nes'eya joins the Perth Lynx WNBL 2020/21 roster that also includes; Sami Whitcomb, Katie Ebzery, Darcee Garbin, Alex Ciabattoni and Maddie Allen.
Media Release – Perth Lynx – Nes'eya Parker-Williams Ready to Fire 09072020