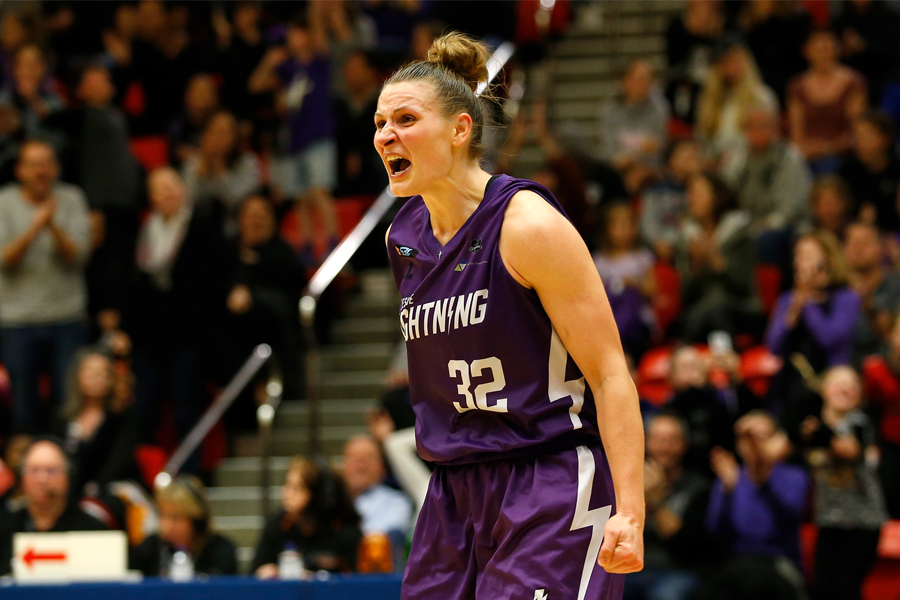 September 11, 2018 | Perth Lynx news
Alison Schwagmeyer has capped off a phenomenal SBL season with her third consecutive Most Valuable Player award.
Schwagmeyer, who last week claimed the SBL Championship and Grand Final MVP, became just the second player in SBL history to win MVP in three straight seasons, joining former Perth Lynx teammate Sami Whitcomb in 2013-15).
The 28-year-old led the Lakeside Lightning to a stunning 23-1 record, averaging 22.4 points, 7.5 rebounds and 4.8 assists per game, while shooting 47.8 per cent from the floor and 37.1 per cent from deep.
Schwagmeyer was also named to the league's All-SBL First Team for the third time, alongside Perth Lynx teammates Toni Farnworth, Kayla Steindl and Jennie Rintala; all making their maiden appearance in the team.
Farnworth, who was also selected in the SBL All-Defensive Team, averaged 17.4 points, 8.3 rebounds and 5.1 assists as she boosted the Perry Lakes Hawks into the playoffs.
Steindl averaged 20.1 points, 9.1 rebounds and shot 43.8 per cent from deep, helping to guide the Perth Redbacks to the SBL Semi-Finals. Rintala played a vital role for the Kalamunda Eastern Suns, scoring 18.4 points, 9.4 rebounds and 2.6 assists.
Maddie Allen made a significant impact in her debut SBL season, earning a place in the All-Defensive Team.
The new Lynx centre averaged 12.8 points, 11.8 rebounds per game and 2.9 blocks, leading the league in total rebounds (282) and blocks (69).
A full list of SBL award winners can be found here.