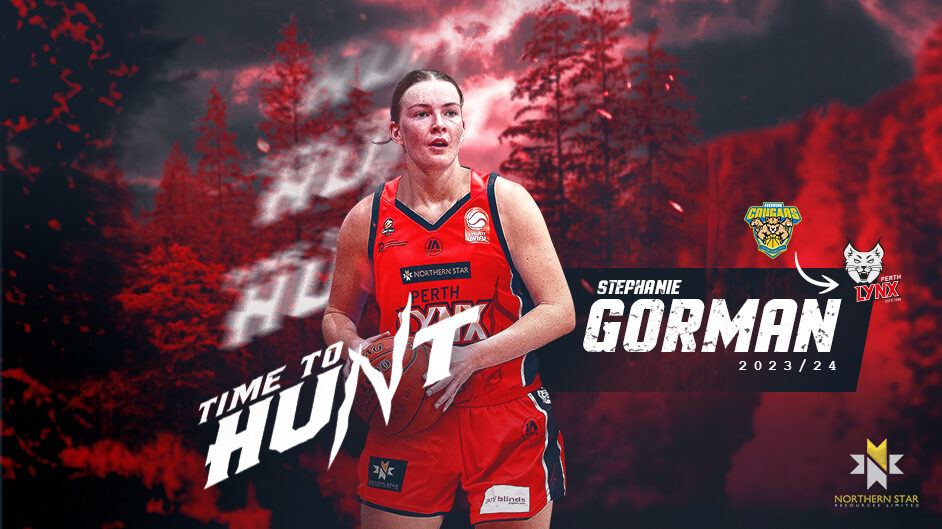 June 7, 2023 | Perth Lynx news
The Perth Lynx organisation are thrilled to announce the signing of Rookie Stephanie Gorman to the roster for the upcoming 2023-24 Season.
A Wodonga local, Gorman had a successful college career at the University of San Diego, and then returned to Australia in 2022 and finished out the NBL1 South Season with the Ballarat Miners, averaging 11.9 points, 4.2 rebounds and 2.5 assist a game.
Her decision to move to Perth and play for the Cockburn Cougars in the 2023 NBL1 West season, meant it would be her first visit to the West coast. Steph is currently averaging 17.6 points, 6.2 rebounds and 2.8 assists a game.
On why she chose the Perth Lynx for her first WNBL contract Steph said, "I am incredibly excited to be joining the Lynx, a team with such a great history and a really great fan base. The opportunity to play professional basketball has always been a dream of mine and I am grateful for the opportunity to play here under Ryan.
I'm looking forward to calling Perth home for the next season and getting into practice with a great group of teammates and coaches."
Head Coach Ryan Petrik is bullish about what Steph can achieve in her rookie season saying, "We're really excited to add Steph to the Lynx roster for 23/24. She's someone who can guard multiple positions, play multiple positions, and shoot it from range. Her form in NBL1 West has been outstanding, and we can't wait to see her transition to becoming a WNBL athlete."
ENDS
For more information:
Samantha Macpherson
Samantha.devine@basketballwa.asn.au