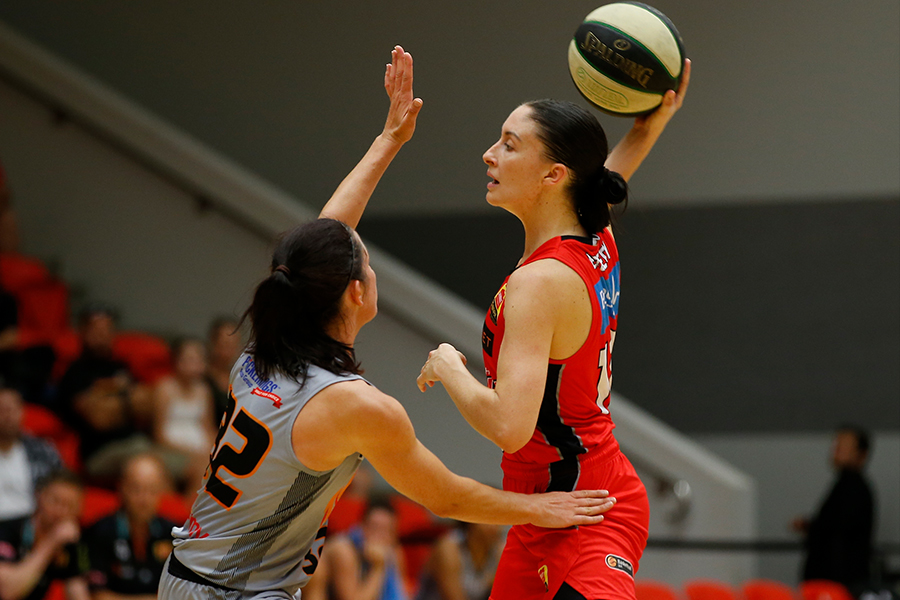 January 19, 2020 | Perth Lynx news
The Perth Lynx have recorded a huge 95-62 win over the Townsville Fire at Bendat Basketball Centre.
In their final home game of the season, the Lynx lit up The Lair in front of a strong Red Army crowd.
After a slow start from Perth, a timely Lauren Mansfield three-pointer in the dying seconds of the first had the Lynx holding a six-point lead at quarter time.
Townsville couldn't come up with the answers in the second, with the Lynx blowing the margin out to as much as 18 points.
The Fire stepped up their defensive pressure in the third, reducing the Lynx lead to 10 points going into the final term.
Alison Schwagmeyer-Belger stole the show in the fourth, managing 12 of her 21 points, two rebounds and a steal.
Katie Ebzery impressed on both ends of the court, finishing with 17 points and eight rebounds.
Lauren Mansfield was outstanding across the board, tallying 14 points, five rebounds, three assists and three steals. Lauren spoke with the media post-game.
"We had a lot of fun out there tonight and that's the style of game we want to play, we want to play hard and locking down the defence allowed us to do that."
Darcee Garbin stood out for Townsville with 19 points, while Bridget Carleton did well with 12 points and 12 rebounds.
The Lynx next play against Canberra Capitals on 22 Jan at The National Convention Centre Canberra, tip-off at 4pm WST.