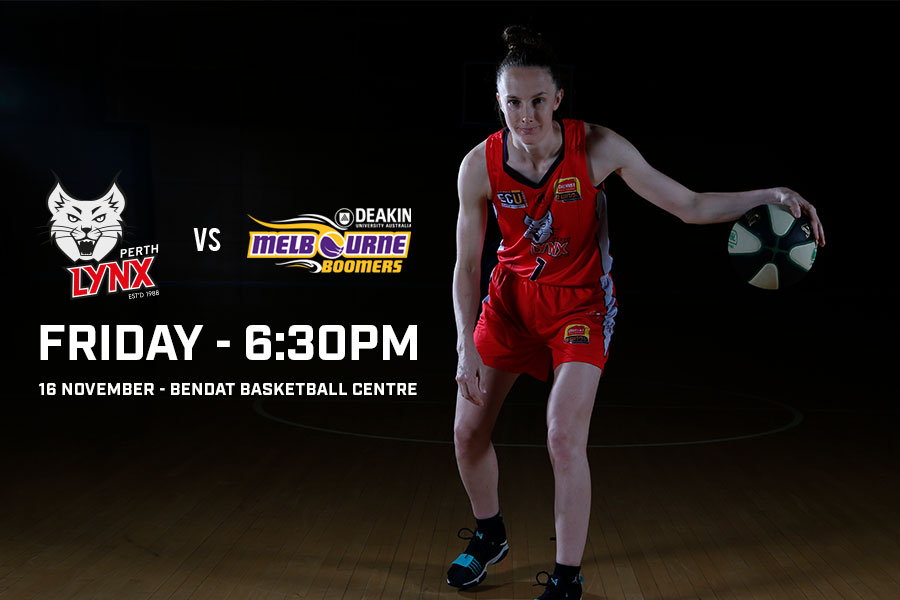 November 15, 2018 | Perth Lynx news
The Perth Lynx (6-1) will face the Melbourne Boomers (5-3) for the first time this season on Friday night, 16 November, at Bendat Basketball Centre.
The Lynx are coming off a six game winning streak after beating the UC Capitals last Saturday.
Melbourne has won four of their last five games and are starting to find their rhythm.
Coach Andy Stewart knows how good the Boomers can be when they get rolling.
"It's going to be a real challenge, Melbourne are a very talented team and they're starting to play well," he said.
"They're very up-tempo, they run very hard and are have a very free-flowing, motion-based offense."
Melbourne leads the WNBL in points and assists per game, scoring 80.29 points and dishing out 19.25 assists.
The Lynx defence has been crucial to winning games this season, and Stewart knows Melbourne's style of play can be hard to defend.
"We haven't really been challenged in transition; we've faced good half court offense, but the question here is if we can play good transition defence against a running team," he said.
The Lynx can score in bunches also, ranking a close second in points per game, scoring 79.86.
Stewart is expecting a fast game with two teams who move the ball a lot.
"There are some similarities to our team, so it should be a fun game to watch," he said.
Tip-off is at 6:30pm.