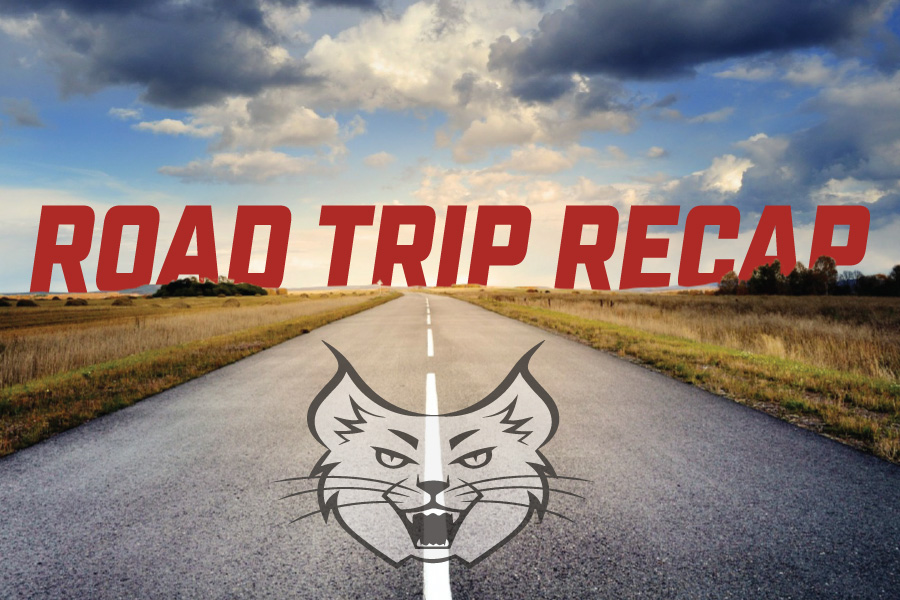 November 7, 2018 | Perth Lynx news
The Perth Lynx finished a successful road trip, going undefeated over three games, extending their winning streak to five.
Brittany McPhee said it was a perfect time to get closer as a team.
"It was really great for team bonding, being able to travel, but we also don't want to get ahead of ourselves, we still really want to work hard," she said.
Coach Andy Stewart was encouraged by the team's ability to improve, whilst still getting wins.
"What's great is that we're learning a lot, and we're winning," he said.
"We're getting tested in a lot of areas and we're having to adapt while being able to win, so you can't get much better than that."
28/10/2018 // Perth Lynx defeat Dandenong Jayco Rangers, 90-65.
The first stop on the road was in Dandenong, where the Lynx put on a dominant display, winning by 25 points, 90-65.
Asia Taylor led all scorers with 23 points and eight rebounds.
It was the effort on the defensive end of the floor that gave the Lynx the upper hand all game.
Perth put the clamps on in the third quarter and limited the Jayco Rangers to only six points in the term.
Brittany McPhee finished with 21 points, seven rebounds and two steals.
1/11/2018 // Perth Lynx defeat Sydney Uni Flames, 78-62.
Four days, and more than 900 kilometres later, the Lynx won a hard fought game against the Flames.
Katie-Rae Ebzery was the star of the night with 22 points, six rebounds, three assists, a steal and a block.
Ebzery carried the Lynx through the first three quarters of the game, until Asia Taylor took over in the final term, scoring all 13 of her points in the fourth.
Perth's impressive defense was on display again, keeping the Flames to only nine points in the last 10 minutes.
3/11/18 // Perth Lynx defeat Townsville Fire, 79-71.
The last game of the three-game road trip in Townsville was one of the most testing games of the season, with an eight point victory in overtime.
With the Fire down by three points, Townsville's Micaela Cocks was fouled on a three-point shot with 0.5 seconds remaining in regulation time.
Cocks hit all three free-throws to send the game to overtime.
Katie-Rae Ebzery, who got the Lynx off to a good start on the scoreboard early, had a quick start in overtime to give the Lynx enough momentum to build a lead.
Brittany McPhee finished with 20 points, 10 rebounds, two steals and three blocks.
McPhee credited Perth's fitness and ability to close out games to get these crucial wins away from home.
"After travelling and having to play more games than some of the other teams, we managed to still be in really good shape and play at the pace we wanted to," she said.
Stewart believes the team has made positive progress since opening night.
"There's certainly a difference from our first game against Adelaide, it's poles apart, we were a little disjointed and didn't operate as a unit, but since then we've just been getting a little bit better."
Stewart said the most impressive aspect of the three-game road trip was the teams fight
"We got in trouble a few times, and we just kept fighting through which was excellent."