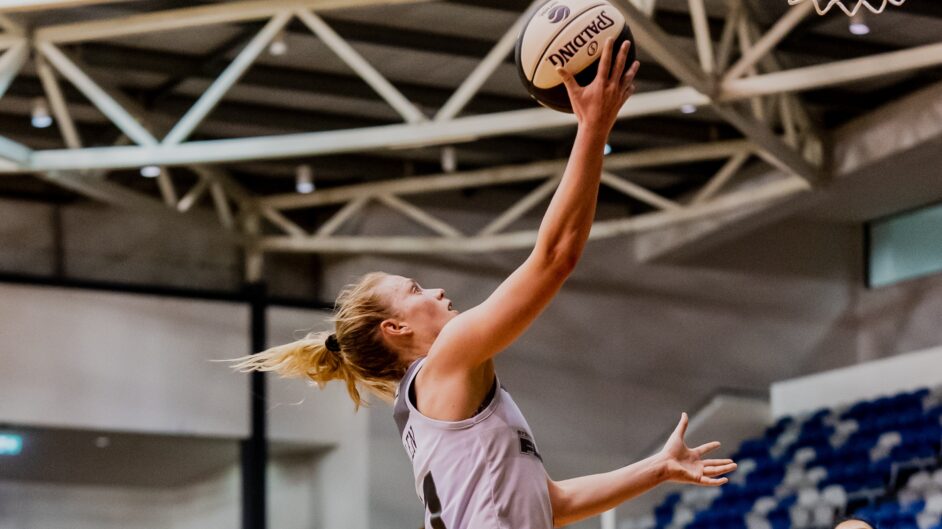 October 26, 2022 | Sydney Flames news
Coach Shane Heal and his Sydney Flames will go into the WNBL23 season full of confidence, after winning three of their four trial matches.
That includes two recent strong showings at Melbourne's State Basketball Centre, where the Flames downed reigning champions the Boomers (86-54) and the Flyers (91-75) on consecutive days this week.
"There's plenty of positive takeaways from the two wins, such as we're a good defensive team and we're the fittest team in the league but we are getting too far ahead of ourselves, as it's just the pre-season," said Heal, who credited all his players for going toe-to-toe with numerous WNBA and Australian Opals players across the two fixtures.
CLICK HERE TO GET YOUR FLAMES MEMBERSHIP
"Much like us, both teams were missing players but you can only beat who's in front of us and it showed not just ourselves but the league what we're capable of.
"Take that first game for example, at training, we've had a big focus on running and making smart decisions with the ball – so to assist on 22 of our 31 made field goals shows how unselfish we are playing, as we know we have numerous weapons on that end of the floor.
"On the flip side, we forced 21 turnovers, which is going to be massive for us as being disruptive on the defensive end is something we're going to hand our hats on this season.
"The improvement across the board from those Canberra matches is fantastic, with the girls really taking in all those video and breakdown sessions we did – as that attention to detail is going to be how we continue to improve and go from a good WNBL team to a great one."
Heal and his Hoops Capital side will now return to the Auburn PCYC training court, to ramp up preparations for game one against Bendigo.
"The challenge is now to continue to get better each time we step on the court, as we've set a high bar of where we want to get to as a group," the second-year Flames coach said.
"We'll be making small adjustments over the next few weeks but it's about executing on both ends consistently.
"As much as we want to establish ourselves as the best perimeter defensive team in the league, we need to continue to evolve our game, by introducing new sets that work in our system.
"And with no game in round one, our group will get a good chance to look at and scout Bendigo, who in my eyes will be one of the toughest teams to play against this season, especially at home."