Health & Fitness Partners
Townsville & Suburban Medical Practice
Townsville & Suburban Medical Practice is the Official Team Doctor of the JCU Townsville Fire. TSMP is a family-oriented practice which provides the whole spectrum of general medicine in a comfortable and professional environment. These include skin cancer management, sports medicine, travel medicine, chronic disease management and much more. To learn more about TSMP, click here.
NQ Physio Solutions
NQ Physio Solutions is the Official Team Physiotherapist of the JCU Townsville Fire and the proud player sponsor of Hayllee Andrews. NQ Physio Solutions is your local provider of physiotherapy, exercise physiology, antenatal and clinical pilates and massage.  Whether you are suffering from a new injury, or nagging aches and pains we can help get you back on track. To visit the NQ Physio Solutions website, click here.
Peak Performance Psychology
Peak Performance Psychology is the Official Team Physiologist of the JCU Townsville Fire. At Peak Performance Psychology the goal is to inspire and support people who are committed to improving and achieving greater success in their lives. The aim being to take you from where you are – to where you want to be.To visit the PeakPP website, click here.
First Things First
First Things First Wellness Centre offers you the space to relax rejuvenate and begin your journey to complete wellness. They offer a complete wellness program through massage, detox, endermologie, weight loss, and spray tan. To learn more about First Things First, click here.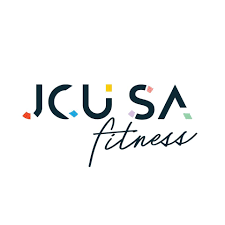 JCUSA Fitness

JCUSA Fitness is the Official Fitness Centre of the JCU Townsville Fire. JCUSA Fitness offers many exercise options, from personal training to indoor cycling classes, pilates, yoga, cardio kickboxing and world recognised Les Mills and Body Training Solutions group fitness. Open to the public – not just JCU students – you can train alongside your favourite Fire players. To view the JCUSA Facebook page, click here.