Major Partners
James Cook University
James Cook University is the Principal Partner of the JCU Townsville Fire. Recognised in the top 4% of universities worldwide, JCU boasts campuses in Townsville, Cairns and Singapore, while boasting study centres in Mount Isa, Mackay and Thursday Island. JCU has consistently ranked in the top-400 academic universities globally since 2010.To view the JCU website, click here.
Townsville City Council
Founded in 1864, Townsville has developed into one of Australia's most coveted cities and is widely regarded as the 'capital' of North Queensland. Townsville City Council continues to be a strong supporter of the Fire and is a key partner to a raft of community and national events. To view the Townsville City Council website, click here.

Australian Army
It's the people that make the Army what it is, individuals with their own ambitions and stories. They are what drive the Army forward. To meet just a few of them to discover what your Army could be, click here.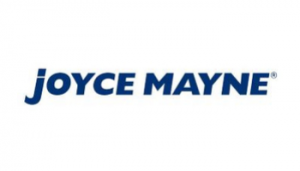 Joyce Mayne
Joyce Mayne is one of Australia's leading retail chain specialising in household and personal products. With stores throughout New South Wales and Queensland, Joyce Mayne offers a constantly evolving range of products and accessories including laptops, mobile phones, digital cameras, gaming consoles, furniture, home appliances, homewares and more. Enjoy easy shopping at Joyce Mayne online or in store today, click here
South 32
South 32 is a global mining company with facilities in Australia, Colombia, South Africa and Mozambique. Taking its name from the sheep and cattle station where it was found, South 32's Cannington deposit in North West Queensland is the world's largest producer of silver and lead. To find out more about South 32, click here.
Queensland Country Health Fund
Queensland Country Health Fund is part of a Member owned group. They're Member-service focused and provide genuine value health insurance that's easy to understand. Servicing more than 51,000 members, Queensland Country Health Fund has a 97% Member satisfaction rating, and is the only health fund with its head office based right in Townsville. They have also been a long term partner of the Fire and the QCHF Townsville Fire Academy. To find out more click here.