Naming Rights Sponsor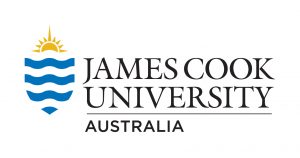 James Cook University – Naming rights Partner of the JCU TOWNSVILLE FIRE.
James Cook University is the Principal Partner of the JCU Townsville Fire.
JCU's naming rights sponsorship of Townsville Fire has been ongoing for eight incredibly successful years and will continue until at least the 2021/2022 season.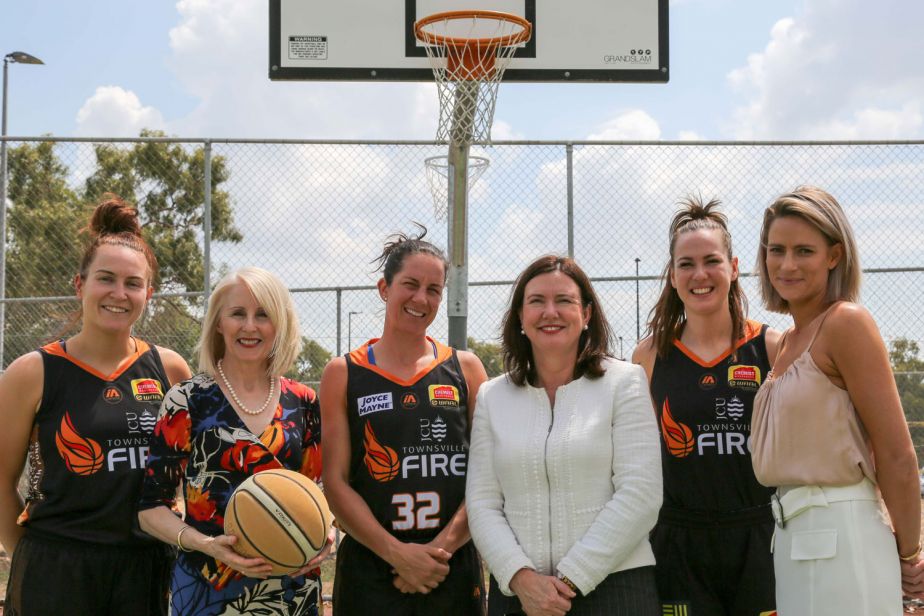 L-R: Kate Gaze, Professor Sandra Harding, Micaela Cocks, Michelle Moreton, Tess Madgen, Sam Pascoe.
JCU Vice Chancellor Professor Sandra Harding says the JCU Townsville Fire are wonderful ambassadors for the city and the region, and the University is thrilled to continue its support. "JCU strongly supports The Fire's focus on providing strong, healthy role models for girls and women," she said.
"We are proud to support women's sport in our region, and our relationship with the Townsville Fire boosts JCU's national exposure. "JCU enjoys a close relationship with the Townsville Fire and we're delighted with our partnership. "There is so much to be gained when we link elite sport and educational success. "Our continuing relationship with the JCU Townsville Fire is another example of the University giving back to the community," Professor Harding said.
JCU is recognised in the top 4% of universities worldwide, JCU boasts campuses in Townsville, Cairns and Singapore, while boasting study centres in Mount Isa, Mackay and Thursday Island. JCU has consistently ranked in the top-400 academic universities globally since 2010.
JCU Townsville Fire General Manager Sam Pascoe are thrilled about our naming rights partnership with JCU, which has been in place since the 2013/2014 season.
"JCU's continued support of the Fire both on and off the court assists the Fire in not only bringing another Championship to North Queensland but continuing to allow the Fire to provide a very holistic approach to how we look after our players, with university scholarship opportunities for Fire players a part of JCU's commitment to the club," she said.
"This is a very valuable partnership and we look forward to continuing our partnership in the many years to come."
Just recently fourteen James Cook University students got the ultimate real-world experience working with elite basketballers as part of the JCU Recovery Hub established for the 2020 Chemist Warehouse WNBL season.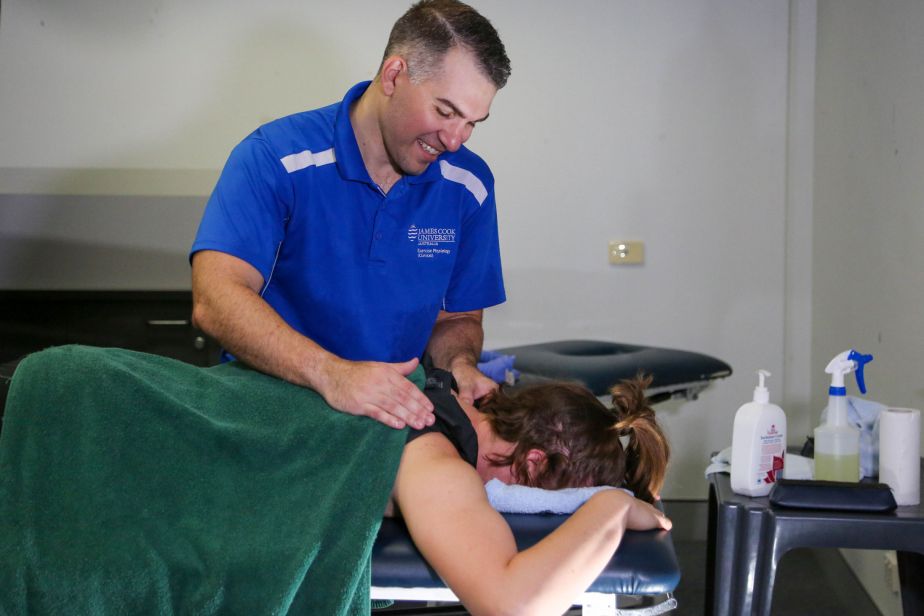 Nathan Conduit, final year Bachelor of Exercise Physiology (Clinical) student, treats JCU Townsville Fire player Mia Murray.
JCU Townsville Fire General Manager Sam Pascoe said she believes that the work of JCU throughout the 2020 WNBL season has been above and beyond. "We have such a wonderful partnership with JCU and as the naming rights partner to the Fire for the past 8 years, it was great that the hub season provided another way for the club and players to engage with students," she said. "Their support has been magnificent, and we cannot thank them enough."
Fire Legend Mia Murray said she thinks the JCU recovery hub has been one of the greatest assets of the hub-style season.
"How JCU have set it up and everything the hub includes was beyond our expectations, it has been one of my favourite things to do this season," she said.
JCU is a member of the Elite Athlete Friendly University Network, which provides support for athletes to help balance sport and study.
JCU Townsville Fire have 2 Young Female Development Academies.  Mini Mendi Academy girls aged 12 – 14 Queensland Country Health fund Fire Academy girls aged 15-17. By being selected into The Academies JCU automatically accept the athletes in the Elite Athlete Program. JCU take our academy athletes on exclusive personalised campus tours and  information session to give them and understanding and overview on how they can be a Professional Athlete and study at JCU.
Mini Mendi Fire Academy 2020.
To Find out more about James Cook university Click here