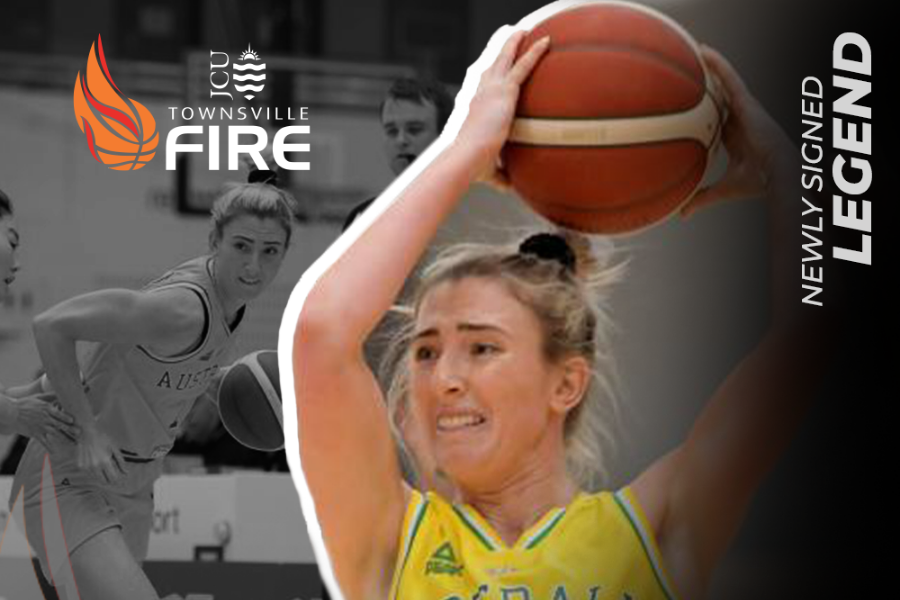 June 17, 2020 | Townsville Fire news
The Fire has signed a versatile guard Lauren Nicholson for the Chemist Warehouse WNBL 2020/21 season.
"We are excited to welcome Lauren too Townsville for the upcoming season; We think Lauren is an exceptional talent and someone that the Community will love watching in Fire colours next season." GM Sam Pascoe said.
"Lauren is our marquee signing, and I think that she will settle into Townsville well both on and off the court" – Pascoe said.
The 27-year-old won bronze with the Australian Opals in September 2019 at the FIBA Women's Asia Cup, coming off a great 19/20 WNBL season where she averaged 14.2 points and 3.4 rebounds a game. The WNBL Robyn Maher Defensive Player of the Year award season 18/19 is looking forward to the move too Townsville.
"I am so excited about the move too Townsville and joining the Fire next season, every time I come too Townsville, I love the community feeling, the crowd and its supporters are certainly the loudest and most passionate in the league. I can't wait to get the feeling of playing at the stadium, with them supporting me, wearing the Fire colours, it will be awesome to be a part of."
"I am also really looking forward to being coached by Shannon, I don't know him very well, however, have heard such great things about him, he is super positive about season, the whole program sounds wonderful and I think the team Shannon is putting together for next season is going to be strong and I'm looking forward to being a part of it." Lauren said.
Head Coach Shannon Seebohm is equally as excited to  have the opportunity to coach Lauren and is looking forward to her making the move North. "I believe Lauren is one of the most talented guards in the WNBL, her competitiveness and defensive instinct set her apart from some of the other guards in the league and I feel she is going to have a breakout season offensively within our system here at the Fire."
Lauren joins Kate Gaze, Zitina Aokuso, Mia Murray and Shyla Heal, with further signing announcements set to come.