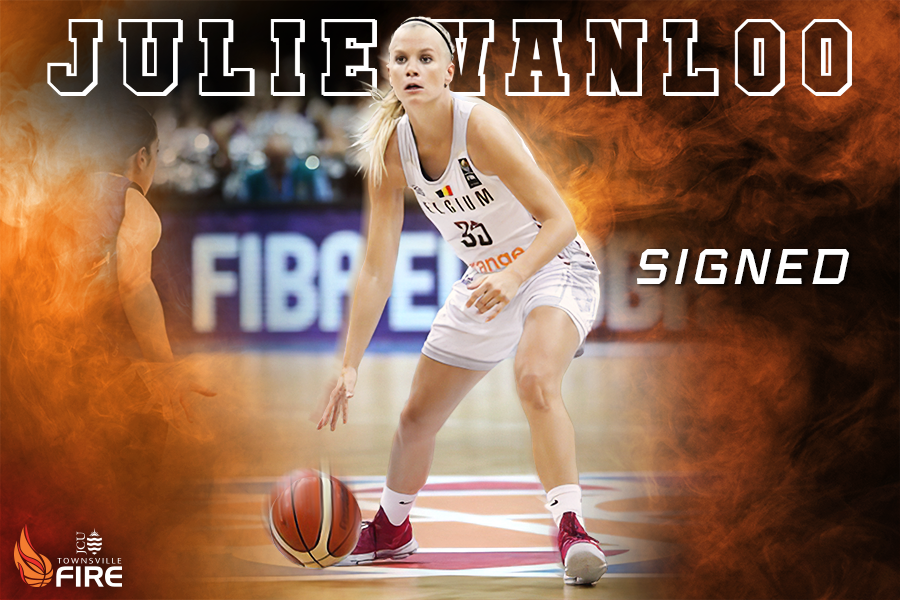 April 4, 2019 | Townsville Fire news
The JCU Townsville Fire have signed Belgian star Point Guard Julie Vanloo for the 2019/2020 Season
Currently playing in the Euro Cup and averaging a phenomenal 6.8 assists,14 points and 32 mins per game, Julie will join the JCU Townsville Fire for the upcoming season.
The 26-year-old was recently a big contributor as part of the Belgian team in the World Cup – Belgian finished 4th (world ranking is 16) there highest ever.
"I am very excited about joining the Fire," Julie said.
"The club has a strong history of success, and I am excited to come to Australia as it is a great league that plays fast and up tempo.
"I can't wait to to Townsville and get to work with the girls."
"I'm really excited to have Julie join our club," championship-winning coach Claudia Brassard said.
"She's an experienced world -class point guard, who creates open shots for her team mates and herself given her speed.
"She averages a huge 40% from the 3 point line, she is in the prime of her career and we are looking forward to her joining our team."
"I'm looking forward to coaching her and think she will fit into the team perfectly."
Julie will join – Opal Tess Madgen, New Zealand Olympian Micaela Cocks and Opals squad members Darcee Garbin and Zitina Aokuso